Rubber Screening System
Product Detail
Product Tags
The screening media is an important core part of screening equipment. When the vibration screen is vibrating, through the different shapes and geometrical sizes and under the action of external forces, the raw material will be separated and achieve the purpose of grading. All kinds of properties of material, different structure and material of screening panel or tension and various parameters of screening machine have certain influence on screen ability, efficiency, running rate and life. Different materials, different places, should choose different screening media products to achieve better screen effect.
Depends on different equipment, requirement and circumstance, the screening media can be separated by below series
1.Modular series
2.Tension series
3.Panel series
The connection with the equipment is generally divided into: mosaic connection, bolt connection, pressure bar connection, screening hook connection and so on.
Mining applications
1.Pre-grinding ore
2.Pre- heap leach
3.High grade ferrous ore
4.Mill discharge screens
5.Dense media circuits
6.Control screening - fine removal
Rubber screen system is unique in structure design, in addition to the use of high wear-resistant rubber molding process (this process avoids the traditional punching method in the process of the product damage), the product not only has a high porosity, but also has a uniform opening. The space rib will never break. Compared to wire screens, which have a lower opening screening area on smaller apertures. Our rubber screening mats is manufactured by high wear-resistant materials, they are ideal as complete decks on larger screen boxes or as an impact section. These screens are available in a range of square or slotted apertures to suit all types of grading requirements. The advantage of rubber screen mats is a much longer lifespan and reduced noise levels. Rubber tension screen are best suited for medium coarse to fine screening applications. The use of rubber will reduce noise, reduce blockage and offer exceptional wear capabilities. Screen rubber cross tension mats are manufactured using 2 layers of premium quality wear resistant rubber with a cord reinforcement between the layers. Customized sizes and working condition are also available upon request.
Rubber panel screen series
Rubber tension screen series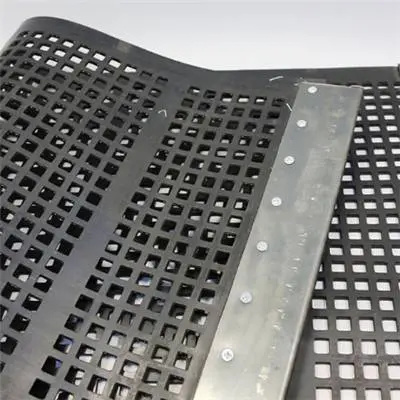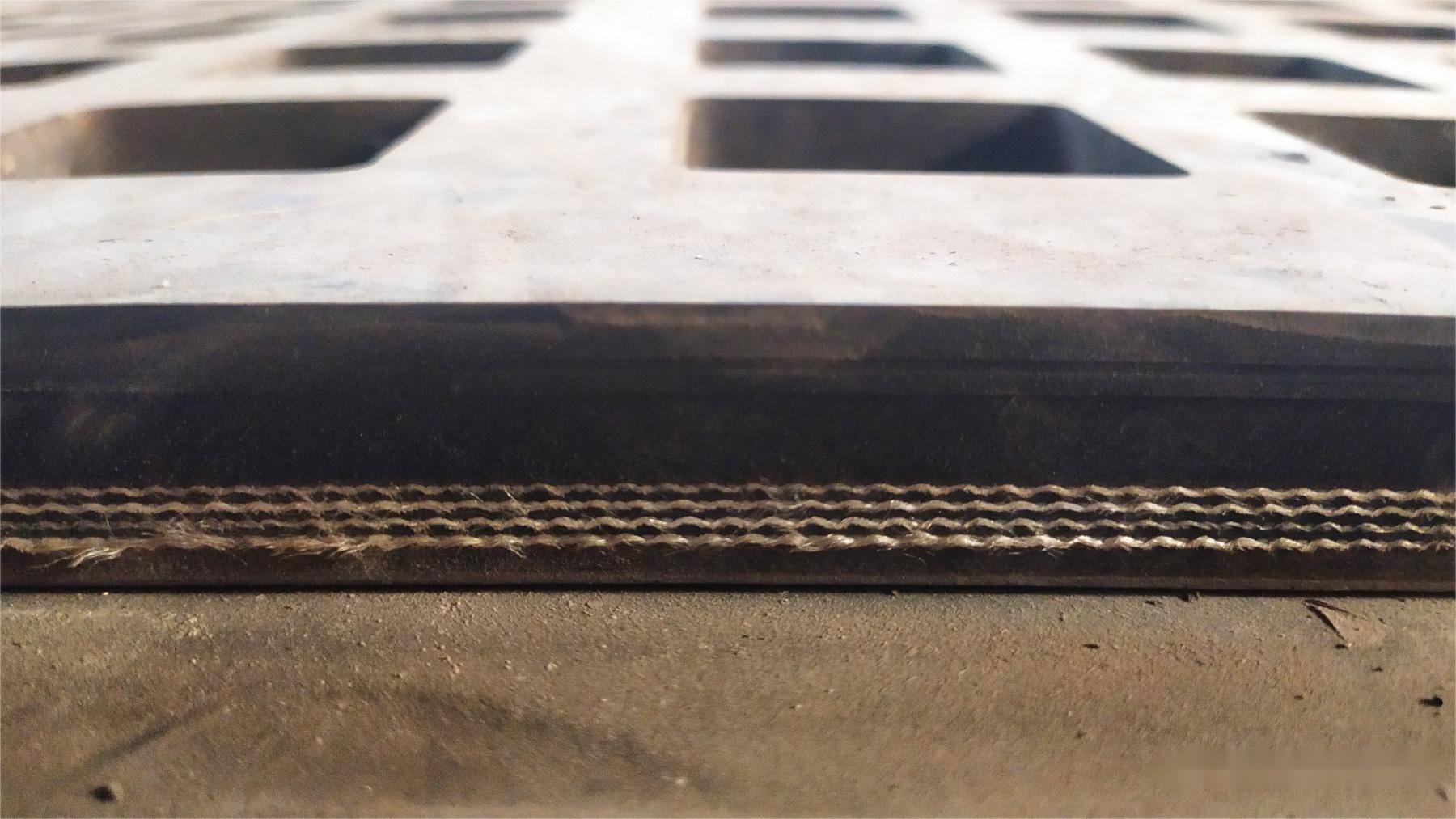 Working parameter of rubber screening products
| | | |
| --- | --- | --- |
| Property | Units | Value |
| Hardness | Shore A | 63 |
| Tensile strength | MPa | 19±10 |
| Break elongation | % | 660±10 |
| Tear strength | N/mm | 313 |
| Abrasion loss | % | 37 |
| Operating temperatures | | -30℃ to + 60℃ |
| Color | | Black |
Features
1.High screening efficiency
2.No screen plugging
3.Long service life
4.Oil resistance
5.Corrosion resistance
6.Wear resistance
---
Previous:
Rubber Lined Steel Pipes
Next:
Haul truck bed liners
---
Write your message here and send it to us